No, not the
Bone Brothers
(
Layzie & Bizzy
).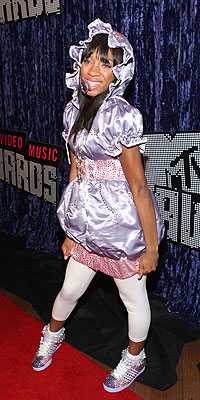 I did not catch this as it happened at the
VMA
. My homegirl showed me this shit a little white ago on
People
. Looks like
Lil' Ho Peep
lost her sheep on the strip. Ice on the god damned pacifier. ...
and
I heard she like 23.